Atlantic Highlands is one of the best places to live in New Jersey
It is home to young and retired professionals alike, offers a dense suburban feel, and is known across NJ as a wonderful place to raise a family. Various species of trees fill the landscape, adding to Atlantic Highlands picturesque beauty.
Beautiful Trees Come With Great Responsibility
Just as you maintain your home throughout the year, the same should be done for your trees. Trees are living, breathing plants that can thrive in the right conditions, or grow unhealthy in poor conditions.
If you do not service your trees regularly, the odds of your tree being damaged during extreme weather events becomes much more likely. Unhealthy trees and trees with hidden structural damage can be knocked down or have limbs blown off when exposed to storm force winds. This falling debris can damage your home, property, car, or even cause bodily injury or death.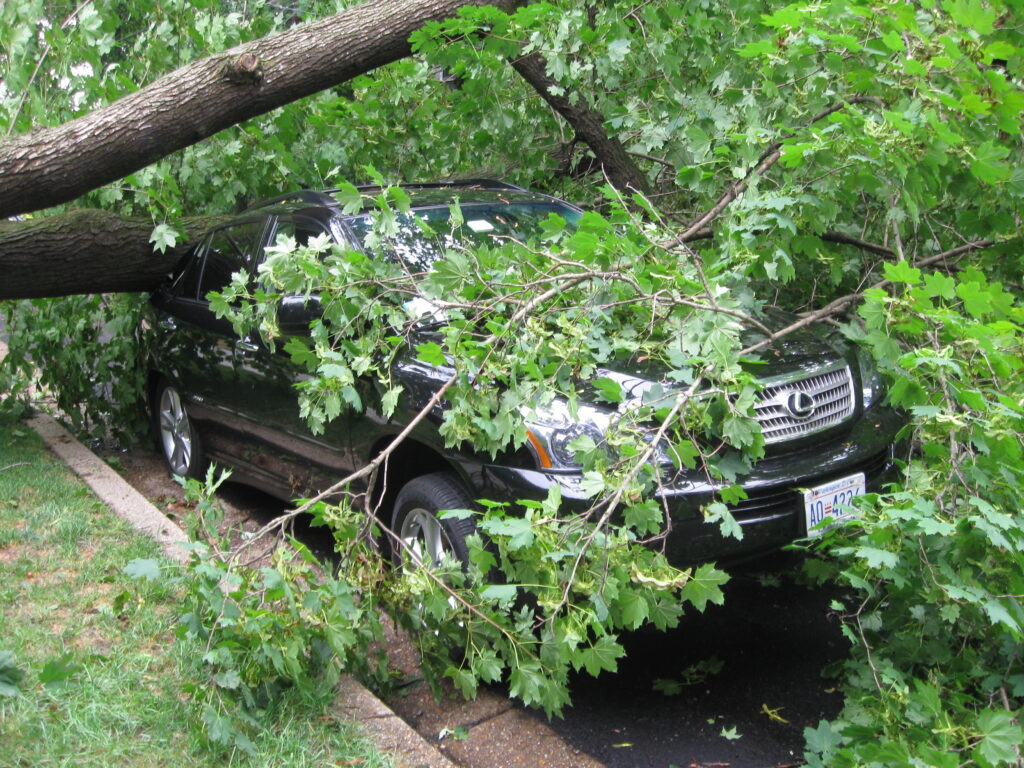 The best way Atlantic Highlands residents can protect their homes and property is to have their trees regularly inspected and serviced by a licensed and certified arborist. We can identify hidden tree damage and take steps to storm proof your trees, before the weight of ice and snow create additional problems.
We recommend storm proofing your trees before Thanksgiving to ensure they are ready for the change in season. We can prune for health and safety, while also shaping to ensure a beautiful spring.
Atlantic Highlands Trees Take A Beating
This past September, storms came through Atlantic Highlands, causing trees to fall onto homes and across roads. Damage from tree failures resulted in thousands of Atlantic Highlands residents without power. A large tree fell on top of a home on Grand Avenue, and many streets  were closed because of the downed poles and wires.
Hey @NWS_MountHolly has there been any determination of what hit eastern Monmouth 1030pm Sunday night? Felt like a derecho (but <200mi wide so tech not, kinda like a straight-line F0). Atlantic Highlands had blocks still w/o power as of Tues and trees fell all over town.

— lawyercat (@thatlawyercat) September 15, 2021
Yeah - tons of trees down in Atlantic Highlands. Power lines as well. This is just my street...haven't ventured out too much more. pic.twitter.com/2DTsJ4Q5hd

— Jason Chabak (@Chabakistan) September 14, 2021
The weather Atlantic Highlands experienced in September is becoming more and more common. High winds like the ones seen in the video below can blow weak limbs off of a tree and send it crashing down, creating a serious risk of injury and damage. This is why it is important to have your trees regularly inspected.
This video shows the intense strength of recent storm winds in Atlantic Highlands.
Sometimes a damaged tree is easy to spot. While cracks and other external defects are visible to the naked eye, many other problems are not. Many internal or overall health issues must be diagnosed by a certified tree expert. We have the knowledge, experience, and training to identify potential health issues and take steps to restore and protect damaged trees.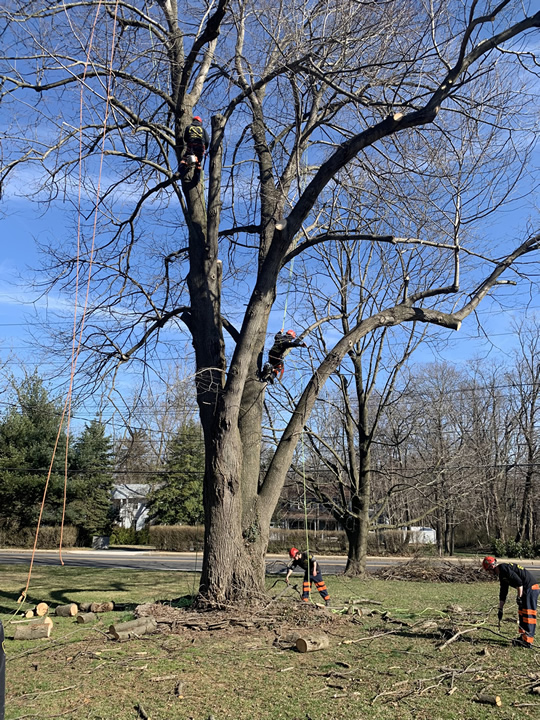 Warm Winters May Mean A Wet Winter For Your Trees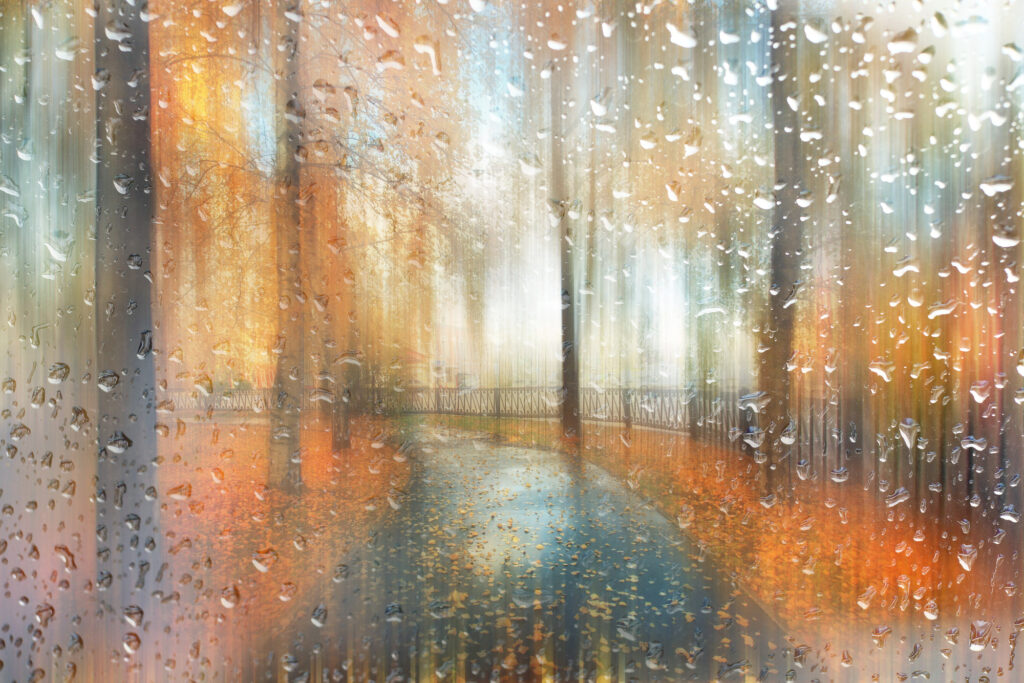 Long-range forecasters at the National Weather Service's Climate Prediction Center are predicting a warmer than average winter season for New Jersey in the 2021-2022 winter season. They were not clear whether the Garden State will end up with more snow or less snow than normal. However, warm air holds more moisture than cold air, which could result in excess precipitation.
Excessive rain can cause problems for your trees. Soil that is oversaturated with water can affect how the tree's roots take in nutrients.
Oversaturated soil can prevent oxygen from reaching the tree's root system. When this happens, photosynthesis stops and the tree begins to live off of stored starches. It only takes a few hours for the tree to use up all of its oxygen. After several days of saturation, root death can occur.
By allowing us to evaluate your trees in the fall, we can get ahead of any potential issues that may cause trouble when winter comes.
Atlantic Highlands homeowners that would like peace of mind this winter are encouraged to call Hufnagel Tree Service and schedule a free tree risk evaluation.
Reasons For Homeowners In Atlantic Highlands To Schedule Tree Service This Fall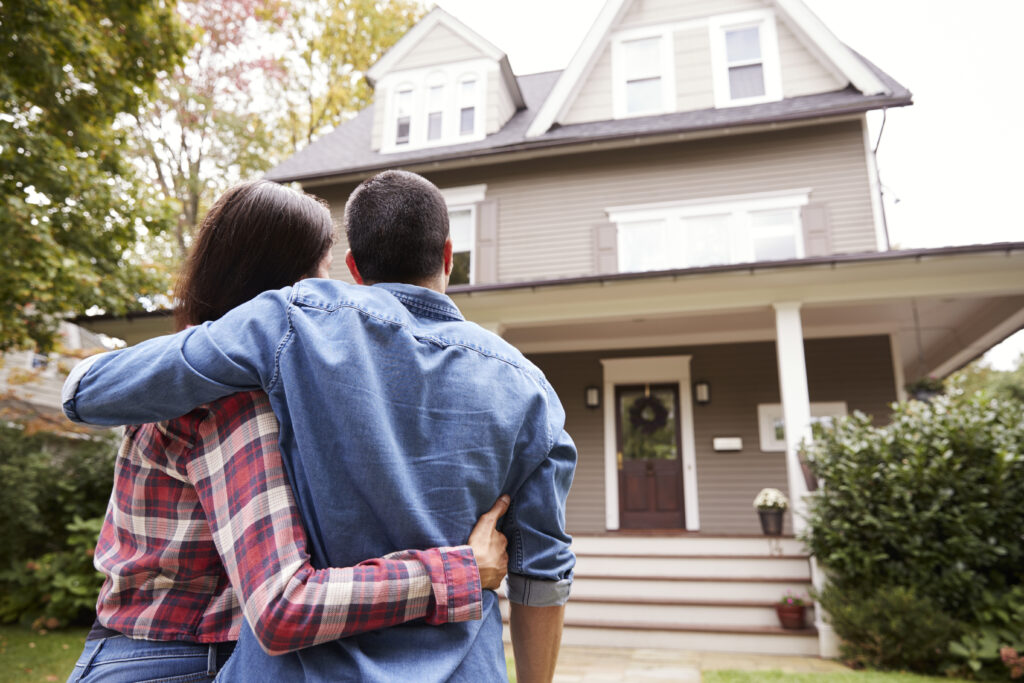 Servicing your trees is a wise investment for your property value, prevents damage, and enhances the beauty of your landscape.
Here are some reasons why fall is a good time to schedule service:
To Avoid Danger
This is the first and best reason to prune your trees before winter. Sick and damaged trees can shed branches and limbs and cause havoc! Protect your loved ones, home, and property from falling wood by storm proofing your trees by pruning.
Dormant tree pruning helps prevent disease

Pruning a tree while it is dormant make it less likely to attract disease-carrying insects and spread disease. Unlike pruning in the warmer summer months, fall pruning reduces the risk of disease to the tree.
Fall service gives your trees inspiration to grow next spring
Pruning a tree once it has shed its leaves makes it easier to identify and remove more broken or compromised branches and limbs. A certified arborist can cut in a way that redirects the future growth of the tree. If a tree is trimmed once spring has sprung, blooming will be confined. Pruning prior to the spring season gives the tree an advanced notice to grow this spring. 
Dormant trimming helps to sustain trees during winter
Pruning in fall will help you eliminate any damaged branches and help your tree grow. These branches could potentially break off due to wind, rain, ice, and snow and cause great damage.
Precise cuts are easier to get to
Better visibility allows for easier navigation of the tree, resulting in more precise cuts. The more precise we can pruinea tree, the better the overall results will be.
Dormant pruningwill save you time and $
Once winter rolls in and the ground starts to freeze up, the cost to prune, trim, or remove a tree can be more expensive. Getting the work done in fall helps to keep the cost lower. It is definitely less expensive than the cost to remove the tree from your house in the winter!
Summary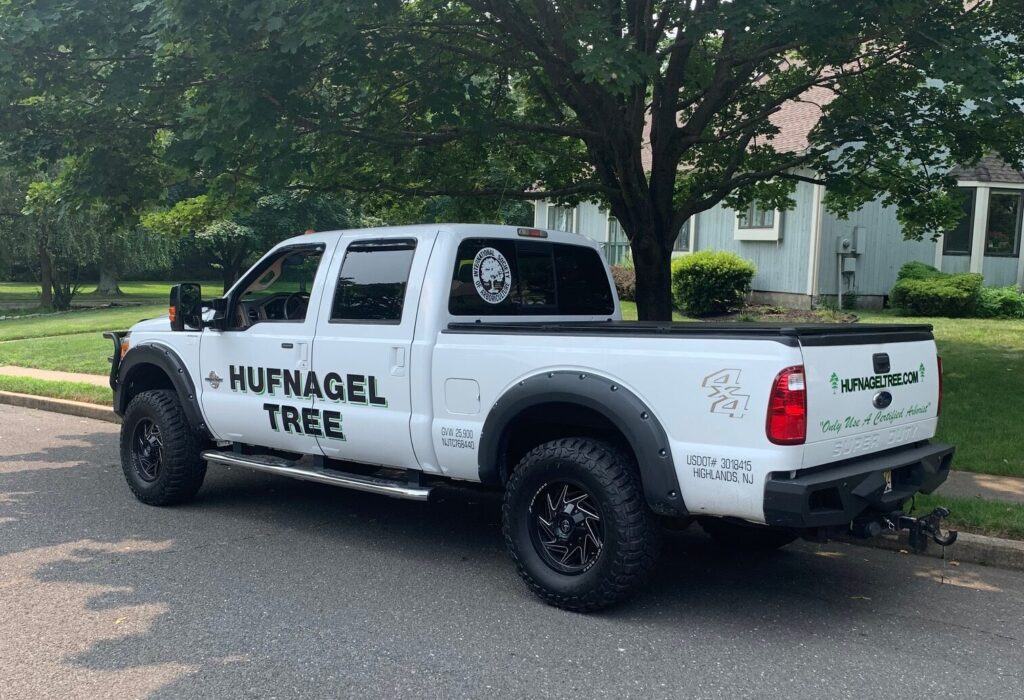 There are many great reasons to have your trees pruned and trimmed regularly. Taking care of your trees all year long goes a long way to ensure you have happy and healthy trees.
Failure to maintain your trees can result in unhealthy trees that can pose a threat to you and your property during extreme weather events. Skipping regular tree service can cause hidden dangers to go unnoticed until it is too late. Many potential problems can be uncovered during a simple inspection by a certified arborist. 
Simply put, having your trees checked is the right thing to do for you, your neighbors, and the community as a whole.
We offer free tree risk inspections and accurate estimates to ensure all Atlantic Highlands home and business owners can prepare their property for winter.
Give us a call at (732) 291-4444 today to discuss the benefits of regular tree service.
Schedule A FREE No-Hassle Inspection
"Only Use A Certified Arborist"